Watters Creek Campaign
---
---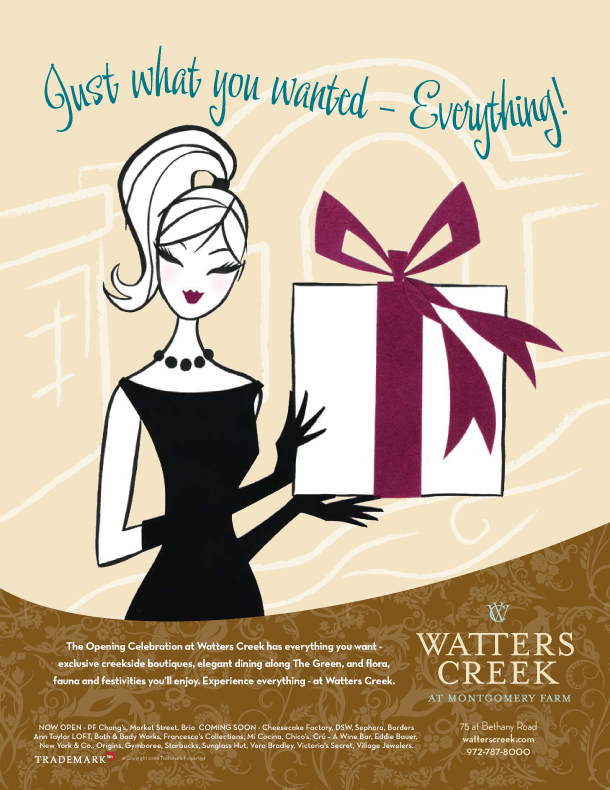 This new 52-acre project in Allen, Texas incorporates a complete mix of uses, including a large creekside village green, interactive public art, a variety of retail options, restaurants featuring al fresco dining and water views, along with office space and residential lofts. They wanted a non-traditional, upscale look and feel. Fun and fresh and sophisticated. We worked with an illustrator in Miami and her renderings became the centerpiece for the look and feel of the launch.
We continued the theme, look and feel through the campaign, into the site signage for the directory kiosks – like this art. We did giant banners which were placed on the parking structures fronting the Dallas Central Expressway.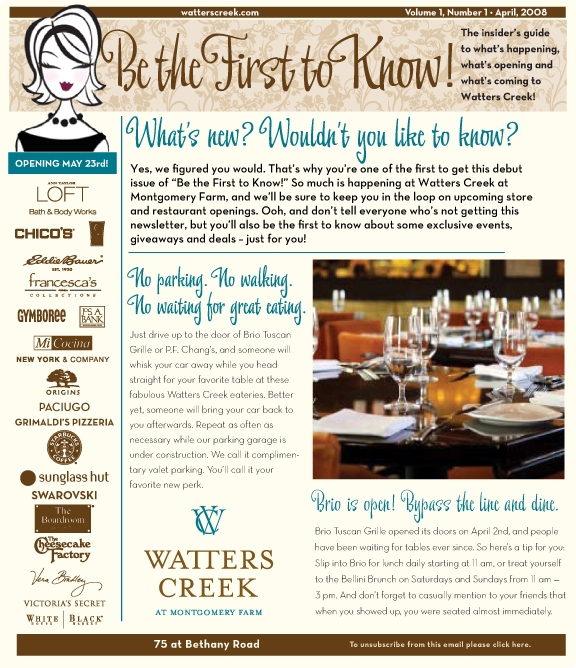 Outreach was a key element of the grand opening and we worked to build an email program. In keeping with the design strategy, we created this email blast template and graphic style. It is easily customizable for placement of new articles, announcements and photos each month. Each article is clickable and links back to the website to provide the customer with more information.
---
---