Advertising
---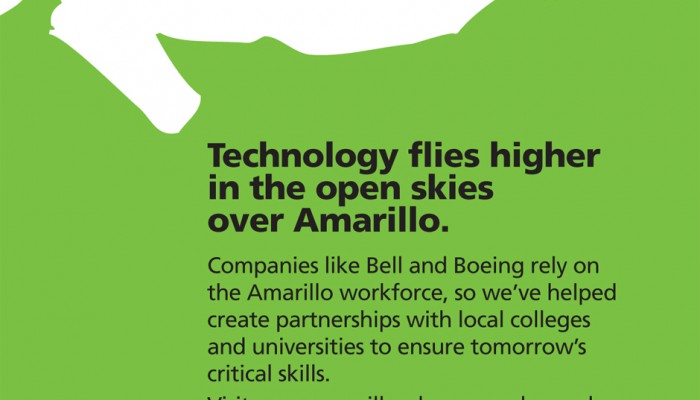 Community economic development is an area where we have significant experience. Amarillo, Texas is a good example. Amarillo has long been an agricultural and logistics hub. But with significant wind energy resources and one of the largest airport runways in the world, they've become a viable relocation target for aerospace companies and renewable energy firms. Our work included rebranding the EDC with a more modern logo (the old one featured barb wire), and a brighter more dynamic look to everything from relocation publications, trade ads and online ads.
---
Kmart has never been a brand to stand for class and sophistication, so perhaps it's really little surprise their new campaign aims for the scatological shopper Shipping Their Pants and the sophomoric snickers of Big Gas Savings. These aren't just mind-numbing yucks from the Will Farrell – Jonah Hill school of "it was funny when we were 10, why wouldn't it be funny now?". These are bad advertising at its fundamental worst, with a hat tip to the fine folks at Sofa King.
Is it bad because it's cheap laughs and bathroom humor? No, not completely. The biggest problem is it doesn't sell. That's the first thing an ad needs to do. I've only seen the Ship My Pants ad run once – but I've seen it linked to online, posted on Facebook and referenced dozens of times. As viral marketing … Read More »
---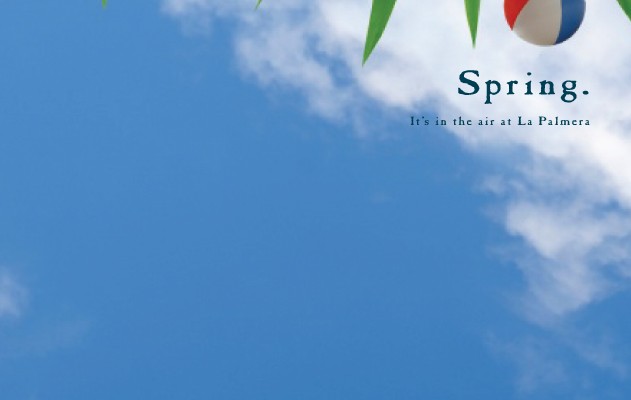 La Palmera is a shopping center in Corpus Christi. It was formerly an older, slightly long-in-the-tooth venue. It was redeveloped and we created this re-branding campaign as a vision of how it might roll out.
---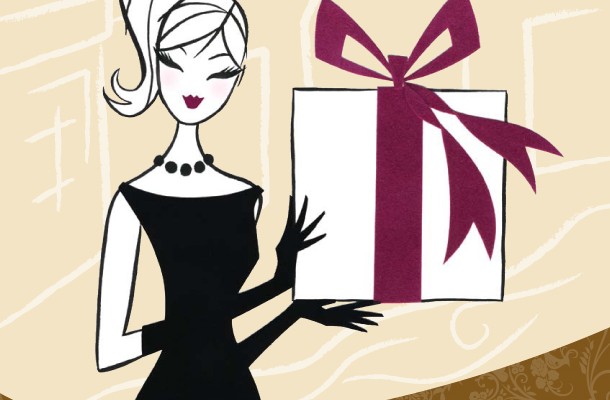 This new 52-acre project in Allen, Texas incorporates a complete mix of uses, including a large creekside village green, interactive public art, a variety of retail options, restaurants featuring al fresco dining and water views, along with office space and residential lofts. They wanted a non-traditional, upscale look and feel. Fun and fresh and sophisticated. We worked with an illustrator in Miami and her renderings became the centerpiece for the look and feel of the launch.
We continued the theme, look and feel through the campaign, into the site signage for the directory kiosks – like this art. We did giant banners which were placed on the parking structures fronting the Dallas Central Expressway.
Outreach was a key element of the grand opening and we worked to build an email program. In keeping with the design strategy, we created this email … Read More »
---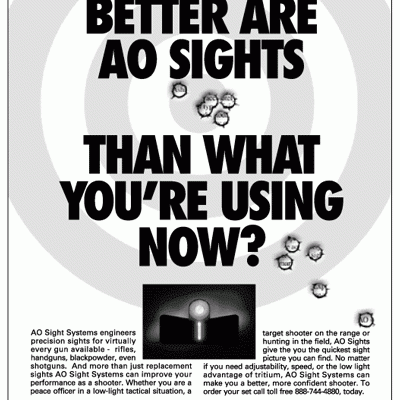 AO Sight Systems are used by police and law enforcement officers to replace the sights that come with their sidearms. The unique design of the AO Sights lets the shooter see the entire sight picture in all light conditions. Even dark.
---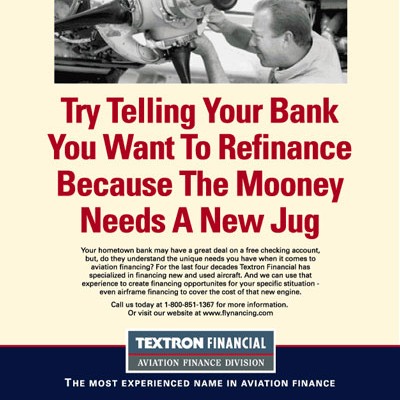 This ad plays to the slang of the industry to show how something that makes perfect sense to a company like Textron Financial would baffle a mere mortal banker. Since Textron aviation experts understand needing to refinance your Mooney airplane because the engine has blown a cylinder, they're the right choice for your aviation financing needs.
---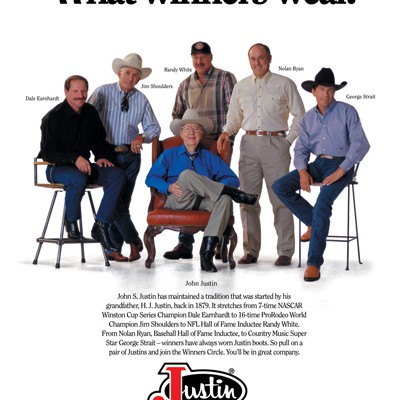 Often, when a client has a quality product, you can convince a celebrity to endorse it. When a client is a legend his own right, such as bootmaker John Justin, celebrities seek him out. This ad gathers fans of his work, including Nascar Champion Dale Earnhardt, World Champion All-Around Cowboy Jim Shoulders, NFL Hall of Famer and Super Bowl MVP Randy White, All Time Strike-Out King and Baseball Hall of Famer Nolan Ryan and country music superstar George Strait.
And to answer your next question – this photo is actually three different shots and a whole lot of Photoshop.
---